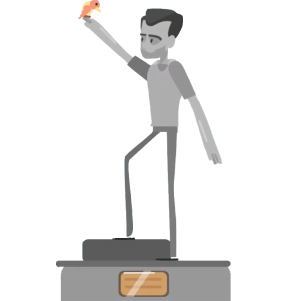 "It Wasn't Luck", Who Is Gary Vaynerchuk?
November 14th, 2017
If you don't know who Gary Vaynerchuk (also known as Gary Vee) is, you probably didn't watch the video and if you didn't want to watch the video... you are missing out!

Gary Vaynerchuk is a serial entrepreneur and the CEO and co-founder of VaynerMedia, a full-service digital agency servicing Fortune 500 clients across the company's 4 locations. Gary is also a public speaker, investor, and 4-time New York Times Bestselling Author.

We hope you enjoyed our animated take on the journey of an individual who showed hard work and an understanding of your surrounding is powerful. Above all else, being happy in what you do!